Your cart is currently empty
TOMMEE TIPPEE Explora Pop Up Freezer Pots & Tray (4-pack)
Price:
0.00
RM50.75
RM40.60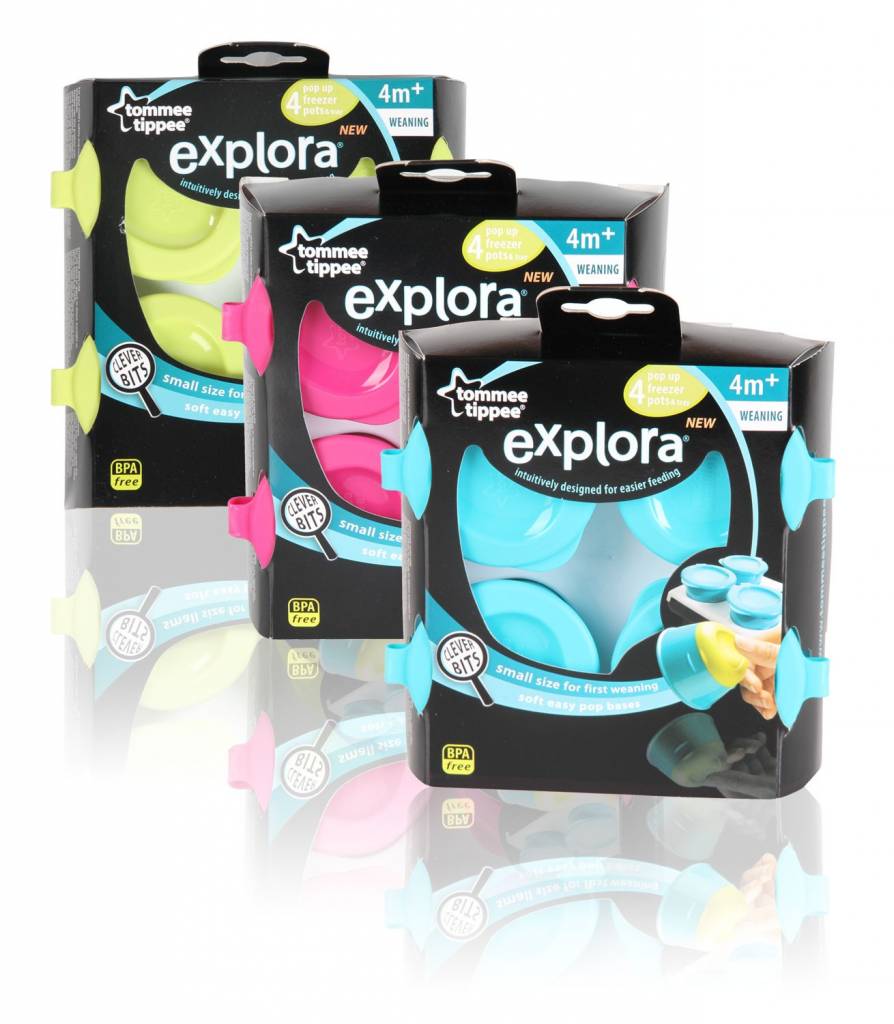 The storage pots
are ideal for storing baby-sized portions
of food.

Tommee Tippee Explora Freezer Storage Pots and Tray make weaning easier

These stackable pop-up freezer pots make storing food easy. They are perfectly portioned for first foods. Make up your purees in the baby food blender and then store what you don't need in the pots in the freezer for later.

They come with a lid for travel and have built in soft push-up bases so you can remove frozen food with no effort or defrosting required.

The Tommee Tippee Storage Pots
are a small size for first weaning
and have soft easy pop bases.

Use with the Tommee Tippee Explora Baby Food Blender to make the pureed food and feed your baby with Explora First Weaning Spoons and Explora Cool & Mash Bowl (all available separately).

What other products are in the range to make weaning easier?

Explora tableware includes innovative products such as easy wean spoons (made from super soft silicone) ideal for babies' first feeds, unique easy scoop bowls with triangular bases for easy scooping and snack pots that make eating on the go easy and mess-free! From weaning through to independent feeding Explora has everything you need to feed.
How do I help my baby to transition from breast/bottle to cup drinking?
Explora is a range of products that have been intuitively designed for easier feeding and drinking. Our Explora cups have been endorsed as UK mums' No 1 choice of cups (source: IRI data, May 2011), try them yourself and see how easy they are to drink from, truly non-spill and super soft for babies' little mouths.
Box Contains
4 x Tommee Tippee Explora Freezer Pots (Colours may vary)
Product Description
Intuitively designed for easier feeding. Soft push up base so frozen food can be popped out easily. Stackable pots and tray for easy storage. Tray for easy handling. BPA free Overall size: 155 x 165 x 45 mm (approx).
Currently there are no reviews for this product. Share your opinion with others, be the first to write a review.